 Available positions
We offer jobs in many activity sectors
Territory Manager for Mirage Hardwood Floors
Territory Manager for Mirage Hardwood Floors
Location: Midwest USA
Territory Covered: IA, KS, NE, MO, MN, WI, IL
Job Description: Sell through distribution to retail, builder, and commercial markets. Experience in floor covering sales required along with basic computer skills and working knowledge of Word, Excel, PowerPoint, and Outlook. Overnight travel will be required with this position.
Compensation: Competitive compensation package will be offered.
Please submit resume with complete job history included to opportunities@miragefloors.com
Don't see a
position for you? Leave us your resume!
You are students? Internships for special projects are regularly available. We want interns to learn in the field while enjoying their experience.
Come and show us what you have!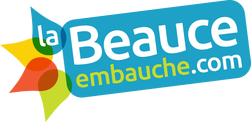 Submit your Application
Learn about the company
Welcome to Boa-Franc
With customers across North America, see how Boa-Franc continues to lead the way in the manufacture and marketing of high quality prefinished flooring.
Corporate
video
Vibrant social life
What better than a social activity to fraternise with colleagues!
Enviable working conditions
Competitive remuneration

Salary scales determined from surveys conducted by world-class companies;
According to the job requirements and the skills of each candidate;
Awards attributed based on team results;
Equity among employees in the same sector.
Collective insurance

Available after a few months of service;
Covers medication, life, disability, travel, dependents and more.
Training and Development

More than 100 training projects for all employees each year;
With our internal trainers or external partners in training;
To update your skills or develop new ones.

Employee Assistance Program

To help employees evaluate and solve their difficulties in various aspects of their lives.
Worker safety: a priority
Safe work environment, both in the factory and in the office.

You will be entitled to a clean, safe and stimulating environment, all in a well-structured and constantly evolving environment.
Testimonials
Think big and plan to make a career at Boa-Franc!
Employees can evolve in the company and carve out a place of choice.
Discover
Saint-Georges-de-Beauce
The city
Population: 30,000 people;
Most important city of Beauce;
Regional basin: 50,000 people;
Second in the Chaudière-Appalaches region.
An industrial and cultural metropolis of Beauce, Saint-Georges embodies Québec's dynamism. Its landscaped natural heritage is exceptional: the Domaine de la Seigneurie, the Arboretum, the Sartigan lake, the twelve kilometers of hiking trails and twenty kilometers of bike paths delight residents, day-trippers and tourists alike. The built heritage of the city also includes spectacular elements, including the Mother Church, the Cimic and the Cultural Center which houses the Municipal Library. The city of Saint-Georges and its surroundings offer a multitude of tourist attractions to discover, events to live, places of warm and comfortable accommodation and a gastronomy that will satisfy the gourmets and gourmands. Source: chaudiereappalaches.com
Shops & restaurants
The Entrepreneurship School of Beauce
Wholesale Office
Wal-Mart
Tanguay
Archambault
Sears
Canac
Cinema St-Georges (6 rooms)
St-Hubert
Cage aux Sports
Scores
Ashton
Subway
McDonald's
Boston Pizza
A&W
A.L. Van Houtte
Tim Hortons
To discover
Regional News
En Beauce.com
Beauce Edition
Tourist information
Region of Chaudière-Appalaches
Region of Beauce
City of Saint-Georges
Corridor Chaudière-Kennebec
Culture and entertainment
Marie-Fitzbach Cultural Center
Cinema Saint-Georges
The lovers of the scene
Marius-Barbeau Museum
Tourist attractions
Tour of Beauce
Villages of the pioneers
Accommodation
Hotel Georgesville